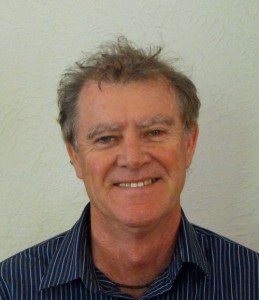 I have been a practising podiatrist for 35 years and a certified acupuncturist for 25 years.  I have been in private practice since 1981 and for over 20 years I have been combining my podiatric and acupuncture skills. During most of that time I have also lectured part-time in undergraduate podiatry courses in orthotic therapy. More recently I have also presented lectures and workshops in acupuncture for podiatry students at UWA, Galway University and Huddersfdield University. For five years, I was team podiatrist for the Australian A League Football team, the Perth Glory. For the past 5 years I have been the sports therapist for an elite under-age AFL football team and WA State Minor Gaelic Football sole therapist for last two Australasian Carnivals. My association with sporting teams always involves providing hands on treatment at training sessions and games. I have been conducting practical Podiatry workshops nationally and internationally for over 10 years.
It has been my mission to unravel the most effective acupuncture treatments for conditions commonly being presented to Podiatrists and pass this on to my profession. These were never self evident from the training I received. They have the capacity to make a profound difference to clinical outcomes.
In 2013 I was awarded the Australian Podiatry Council Hall of Fame recognition. However, I am not about to retire!
Current
Clinical Podiatrist at Acupuncture in Podiatry and presenter of practical training courses in Australia and Internationally.
Clinical Senior Lecturer, School of Surgery, Faculty of Medicine, Dentistry and Health Sciences, Podiatric Medicine Unit, University of Western Australia.
Secretary of the Acupuncture and Complementary Medicine Association of Australasia Inc.
Founder and Managing Director of Artisan Orthotic Laboratory.
Director, Rocktape Indonesia.